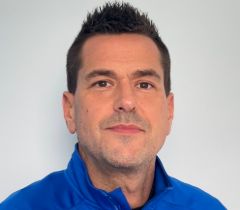 Brian Voytko
Mortgage Loan Originator
NMLS #: 437292
700 East Gate Drive
Mt Laurel, NJ 08054
856-242-5740
Brian Voytko
Mortgage Loan Originator
NMLS: 437292
Brian Voytko
Born and raised in Hatboro, PA (Greater Philadelphia Area) Brian Voytko is a passionate mortgage professional with over 17 years of experience, in both Lending and Retail Bank Management. Whether you're a first-time home buyer, looking to trade up, deciding to downsize, refinancing your current mortgage, or simply wishing for a change, Brian can help before you even consider making an offer on a property!
In an industry that changes daily, it's extremely important for Homebuyers to choose a Loan Officer who has the knowledge and experience to guide you through the entire loan process, find the right loan terms for your budget, and ensure all legalities are competently handled for a smooth Close. Brian will sit down with you and look over your budget, income and savings, helping you get a clear picture of what type (and amount) of loan is realistic ...
There are many factors one must consider in a Home Loan; interest rates are only one element of the complete package. The financial aspects of home buying can be stressful and overwhelming, but they don't have to be, not with a trained and caring professional like Brian in your corner!
Purchase Quiz
Do you have a minute to discover if now is the right time for you to buy a new home or refinance your current mortgage? There's no need to guess. Instead, take our simple 60-second quiz and find out for yourself!
Calculators
If you are considering the idea of buying a home or refinancing your existing one, would you like to see what your monthly payments might look like? Our easy-to-use calculators can give you a glimpse into your future.
Introducing...

Are you a first-time home buyer? That fact alone might get your best offers ignored by homeowners, but just because you're starting from scratch doesn't mean you should give up on the home of your dreams – and that's where this program evens the odds! At AnnieMac Home Mortgage, we want you to have a fair shot at owning a home your family will love. That's why we've partnered with AnnieMac Private Equity Cash2Keys to provide access to two groundbreaking programs that give both new and existing homeowners a smooth, stress-free path to your ideal homes.
We Provide More